I really enjoy looking at these guys, and FansProject or FP, knows exactly how to make them. For years we begged Hasbro to make a better Ultra Magnus, but we never did get that one.
because of this image: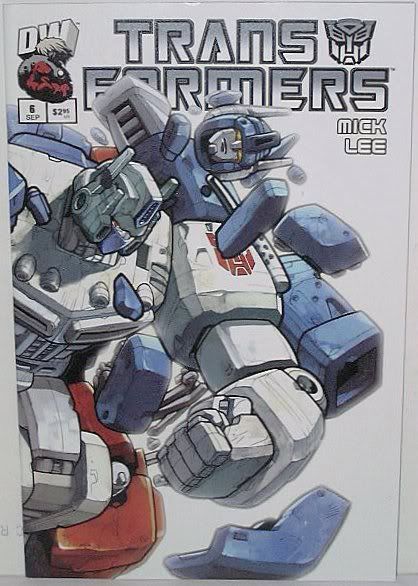 All we got was this:
Hasbro has cheapened its way out of making a real Ultra Magnus, and just gave us a white repaint of Optimus Prime. Well it's not that, we have always seen Ultra Magnus in his armored glory. That has given him a clear distinction of being the other "white Prime" who role is to do "?".
But this City Commander armor, which is of course due to the whole copyright of UM by both Takara and Hasbro, has given us our own version of Ultra Magnus. This piece is a masterpiece to behold; I can't stop looking at my City Commander. Then FP bedazzled us with a Shadow Commander, which is just as nice. However, the nostalgia coming from the City Commander armor is a little harder to resist when you are playing with it.
FP has two more armors coming, the 500 piece limited edition set for the Powered Commander, which goes with the Classics Optimus Prime, and the D.I.A Powered Commander mass retail set, which goes with the Henkei version of Optimus Prime AKA Convoy. I will hope to get these soon, but I'm two-thirds the way right now, so enjoy some favorite pics of my favorite TF.